There is no entrance to Seoul National University in Seoul National University "Entrance" Station in Line No. 2. The distance from the station to SNU Main Gate is 1.9km, which is approximately a 30-minute walk. As in-person classes started in full swing and more people began coming to the campus, the Sillim line that opened at May 28th which directly connects SNU Main Gate to the whole district of Yeouido is bringing many advantages to SNU members. We have looked at how students' commute and school life have changed with the opening of the Sillim line.
A 16-minute subway, direct from Yeouido to SNU
Due to the lack of subway lines near the main gate up until recently, students of Gwanak campus had been experiencing fatigue when commuting to school. Buses no. 5513, 5511, 5516, 5528 shuttle between Seoul National University Station and the main gate, but these operate at long intervals, about 8 to 12 minutes, and are full of people during the morning and evening peak hours. The campus shuttle that runs between the campus and Seoul National University Station has no intermediate stop and operates only from 7 A.M. to 7 P.M. for regular semesters, which had not been sufficient to save students of the inconvenience. On account of this unresolved inconvenience, there has long been ideas as to opening a new subway line near the main gate, and a detailed suggestion of building a light rail from Yeouido to SNU was put forward in 2006 for the first time. The construction which started in April 2016 ended in 2021, and the Sillim Line finally opened at the end of May this year.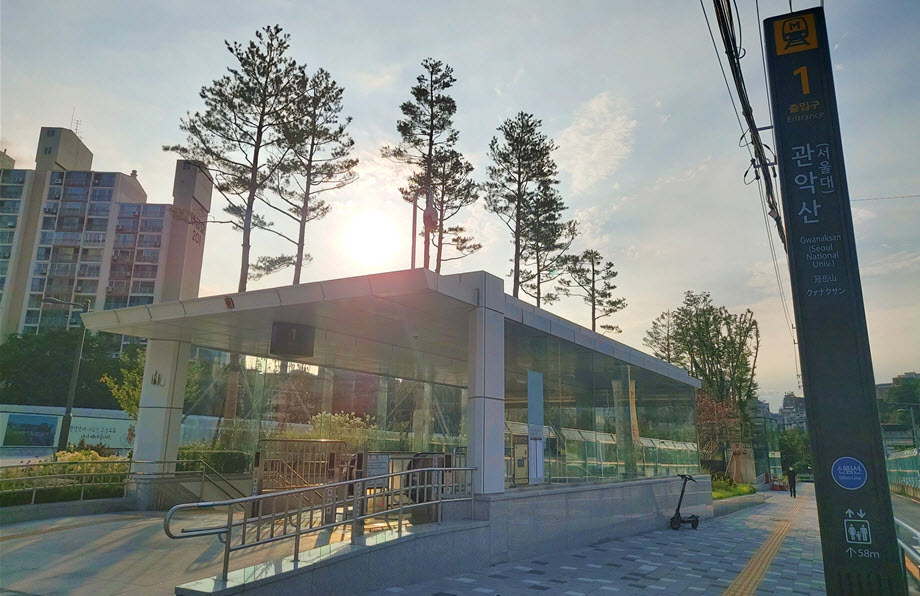 The distance between Gwanaksan Station, the last stop in the Sillim Line, and SNU Main Gate is a mere 350m. The Sillim Line passes through 11 stations – the route comprising transfer stations such as its final stop, Saetgang Station of Line no. 9, then Sindaebang Station of Line no. 1, Boramae Station of Line no. 7, Sillim Station of Line no. 2, and finally Gwanaksan Station – in only 16 minutes. The intervals are 3.5 minutes during weekdays' peak hours and 4 to 10 minutes at other times, which is considerably shorter than those of buses. Thanks to this, the commuting distance and time of many students residing in Seoul's southwest areas have greatly decreased. That subways, unlike buses, are free from road congestion when operating allows students to accurately predict arrival times and intervals, which serves their need well. Student Seong-Min Kim (Department of Political Science and International Relations) who lives near Yangcheon-gu Office Station of Line no. 2 commented, "I'd often been faced with difficulties of buses not arriving on time during peak hours or rain, but the subway operates according to the schedule so it's much more convenient."
Students start coming to the campus more, thanks to a better, peaceful commute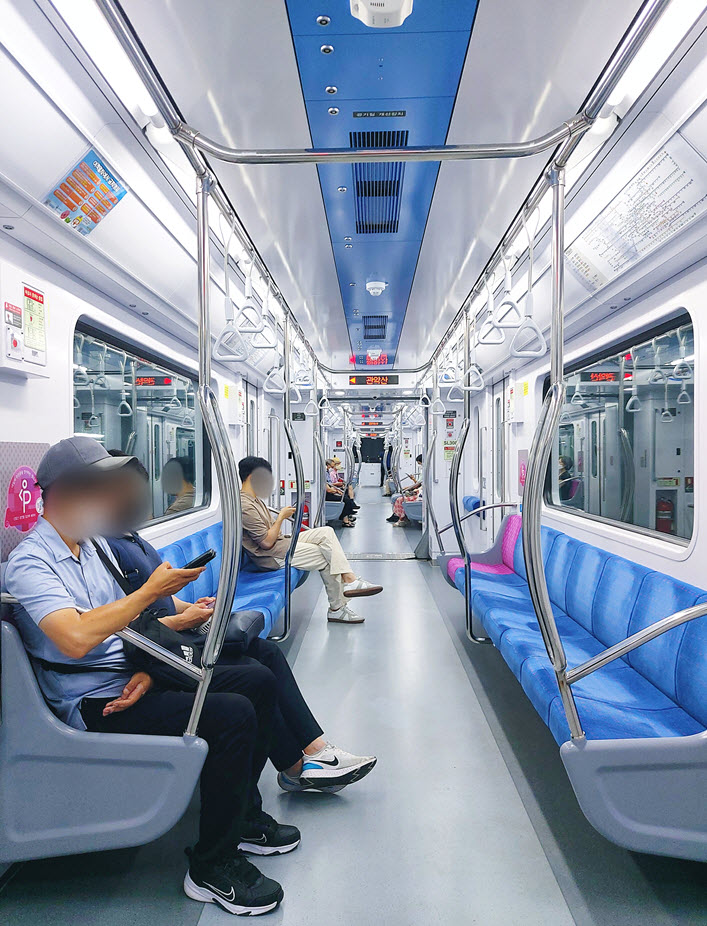 Another great advantage of the Sillim Line is that inside the train and queues are less busy compared to those of Line no. 2 and buses. Student Hyeok-Jin Han (Department of Political Science and International Relations) who lives near Deungchon Station of Line no. 9 said, "I usually had to stand while commuting or wait for the next vehicle when transporting by Line no. 2 or buses, but the light rail always has empty seats." Students who welcome the opening of the Sillim Line say that they began using spare time more efficiently as their commute became more pleasant and relaxing. Student Mok-Won Choi (Department of Communication), who commutes to campus from Yeongdeungpo-gu Office Station of Line no. 2, has been reading books or class materials while sitting in the train more frequently since he began riding the Sillim Line. They said that after the new line opened, their overall commute time has not changed but more spare time has been available for them.
Since the Sillim Line opened students started using school facilities longer and more frequently. The Sillim Line operates from 5:30 A.M. to midnight, even after buses stop running, enabling university members to remain on the campus until late at night. Using subways instead of taxis and school facilities instead of cafes is also a significant benefit for students, for the change cut their cost of living. Student Seong-Min Kim has recently been studying at the Gwanjeong Library more instead of cafes near Seoul National University Station, because they can come directly to the campus by subway without transferring to buses. They welcomed the opening of the light rail since they can "return home after engaging in club activities until near midnight without riding a taxi."
University members that receive the most benefits from the opening of the Sillim Line are students residing in Daehak-dong. To use subways, they had been riding buses to Sillim Station or Seoul National University Station, but since the light rail opened they are experiencing pleasant changes. Student Jeong-Min Yim (Department of Asian Languages and Civilizations) who has been living in Daenak-dong for 4 years started returning home feeling safer, because the last train hours have been extended and the distance from the station to their house has decreased. Yim also mentioned that "now that Gwanaksan mountaineers switched from riding buses to using Gwanaksan Station, I can sense that the buses are much less quiet on weekends". Yim added some hopeful remarks that Daehak-dong's business district will improve due to improvement of its traffic environment. Of course, not all university member appreciates the opening of the Sillim Line. To reach some university buildings located far away from the main gate, they still have to ride buses at Gwanaksan Station. However, it is clear that the Sillim Line is a great news to those commuting from Yeongdeungpo-gu, Dongjak-gu, and Gwanak-gu areas.
Source: https://www.snu.ac.kr/snunow/snu_story?md=v&bbsidx=137527
SNU student reporter
Gyu-Rim Lee (Department of Communication)
gyu2129@snu.ac.kr