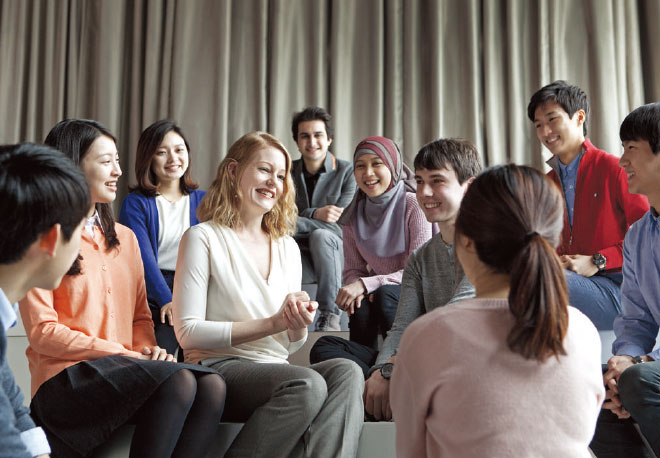 As SNU embraces its vision of becoming a truly global university, there will be greater emphasis put on diversity and international community on campus than ever before.
It continues to promote international collaborations and has academic exchange agreements with around 860 universities and research institutes worldwide. It also offers a number of dual degree programs in conjunction with prestigious universities.
The International Summer Institute, is a short-term program of unprecedented depth and scale. Currently there are more than 2,000 students and visiting scholars from over 50 countries on campus. To assist its international students, SNU has an Office of International Affairs. It also provides various scholarships to international students and is set to increase its financial support in the near future. Over 800 classes at SNU are taught in English and the number is rapidly increasing. However, the most important reason to come to SNU is to be a part of this remarkable institution as it makes a transition into the next chapter as global institution in every sense of the word Here are a few more.