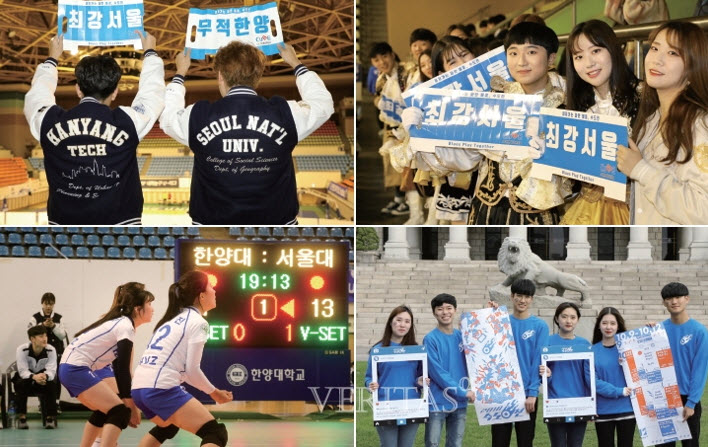 This year, Seoul National University and Hanyang University students were faced with a new question that is quite different from their other midterm exam questions:
Who will win the right to claim to be the true capital of Korea, Seoul or Hanyang, the old name of the city used during the Joseon dynasty? SNU represented its namesake versus Hanyang University in a new college rivalry competition that took place on October 10-12.
Unlike other college rivalry competitions that focus heavily on sports, this Sudojeon, or the "Battle for the Capital," featured a variety of cultural events including dance and hiphop performances as well as unusual fare such as escape room competitions. There were also debates, business pitch competitions, academic lectures by eminent professors from both universities, and talks about college life given by alumni.
Yet the traditional sports were also not forgotten. Representatives from the two universities, armed for the battle with true sportsmanship, met each other on the soccer field, and basketball and volleyball courts. The battle also spilled into the virtual world, with League of Legends and Starcraft eSport competitions.
The subtitle of the Battle for the Capital is "Blazing Blue Fireworks" (퍼져가는 파란 불꽃 ), with the color blue being represented in the school colors of both universities.
Written by Chae Hyun Kim, SNU English Editor, michelle25@snu.ac.kr
Reviewed by Professor Travis Smith, Department of Asian Languages and Civilizations, tlsmith@snu.ac.kr