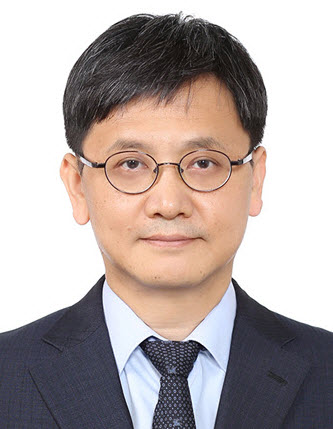 Professor Lee Byoungho (Dept. of Electrical Engineering) has developed a microscope that produces images three to four times better in quality than those of currently existing holographic microscopes.
Compared to other holographic microscopes, Professor Lee's microscopes are able to not only capture the light intensity but also the phase information of an image. Having both the light intensity and the phase information allows these new holographic microscopes to better identify a 3D structure of an examined sample. Prior to these microscopes, multiple shots of the same sample had to be taken at different angles to acquire a high-resolution holographic image.
To overcome the limitations of existing holographic microscopes, the research team applied optical image techniques using multiple projections, and developed algorithms to interpret the images on a computer and acquire high-resolution phase information at the same time. The technology is called Single-shot Fourier Transform Ptychographic Microscopy (SSFPM).
The new technology was the result of a research project funded by the National Police Agency and the Security and Science Research and Development Agency. According to Professor Lee, "This research will help us progress in the general usage of holographic microscopes."
Professor Lee's team highlighted the importance of phase retrieval in their recently published paper, "Single-shot Phase Retrieval via Fourier Ptychographic Microscopy." which was published online on August 7, 2018 in the US journal Optica.
Written by Yu Young Jin, SNU English Editor coin1234@snu.ac.kr
Reviewed by Professor Travis Lamar Smith, Department of Asian Languages and Civilizations, tlsmith@snu.ac.kr