"2022 Academic Festival: Our Autumn" was held at the College of Human Ecology from October 31 to November 9, and provided college members with opportunities for academic exchange and career exploration. The event included three undergraduate symposiums presented by the Department of Consumer Science, Department of Child Development and Family Studies, and Department of Food and Nutrition, as well as a research poster exhibition, a graduate career talk concert, and a fashion show by the Department of Textiles, Merchandising and Fashion Design. Participation was open to every university member.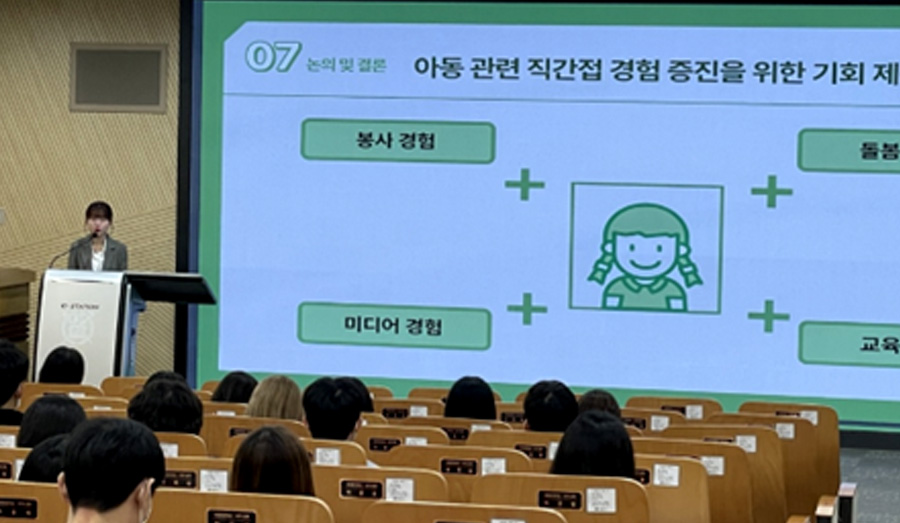 The theme of the symposium presented by Department of Child Development and Family Studies was "We're Children, but not Childish: A Study on Young Adults' Perceptions of Children," which tackled the prevalence of ageism against children in our society. According to the presenters, age discrimination against children has been on the rise. Children are especially vulnerable to such discrimination, with consequences as serious as delayed development. Research has found that young adults' interactions with children contributed to their better understanding of child behavior. Accurate media representation also helped in countering prejudice against children. The researchers concluded that being aware of the prevalence of discrimination against children is crucial and that we, as a society, have the responsibility of being understanding and accommodating toward them.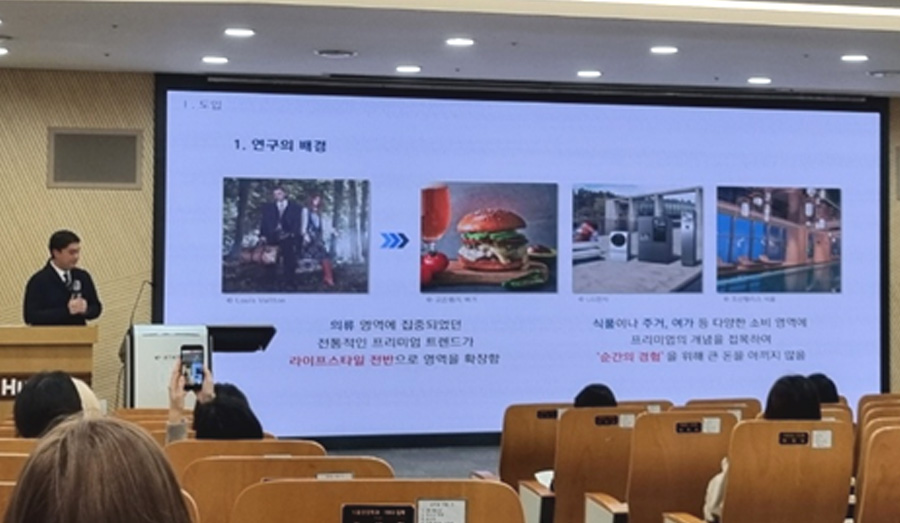 Researchers from the Department of Consumer Science analyzed spending trends in areas of clothing, food, housing and leisure among people in their 20s and 30s. The team found that premium merchandise functions as a means of expressing one's personal values, while giving an impression of success and luxury. In the case of clothing, consumers preferred clothing brands through which they could subtly show off their wealth, rather than blatantly flaunting it by wearing expensive luxury brands. In the case of food consumption, people perceived premium food as self-rewards, or as treats to be consumed on special occasions such as anniversaries. Regarding housing, consumers preferred innovative, high-efficiency products whose utility can be maximized in limited living spaces. As for leisure, consumers valued not only objective but also subjective utility, based on whether a product meets the expected level of satisfaction.
Researchers from the Department of Food and Nutrition presented a paper titled "Upcycled Food, Imbuing Food Waste with New Value," focusing on benefits and shortcomings regarding upcycled food, that is, food manufactured using by-products of fruit and vegetables. Upcycled food can help alleviate the environmental problems resulting from the increase in food waste. For the commercialization of upcycled food, the team emphasized that producers of upcycled food should highlight the safety of the manufacturing process, countering the perception of upcycled foods being regarded as waste.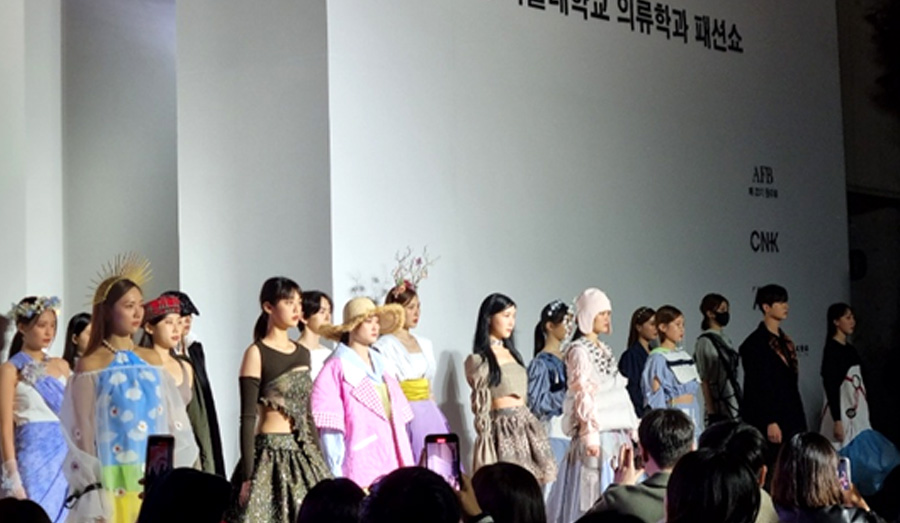 A fashion show organized by the Department of Textiles, Merchandise and Fashion was held in front of the College of Human Ecology (Building 222). The concept of the show was the various interpretations of the phoneme "hwa" in Chinese characters. Following a special stage featuring costumes designed by department alumni Professor Kim Jong-sun (Suwon Women's University) and Professor Kim Go-woon (Duksung Women's University), the main stage featured costumes that interpreted "hwa" in six different ways: 華 ("to shine"), 化 ("to be"), 畵 ("drawing"), 花 ("flower"), 化 ("to change"), and 擭 ("trap").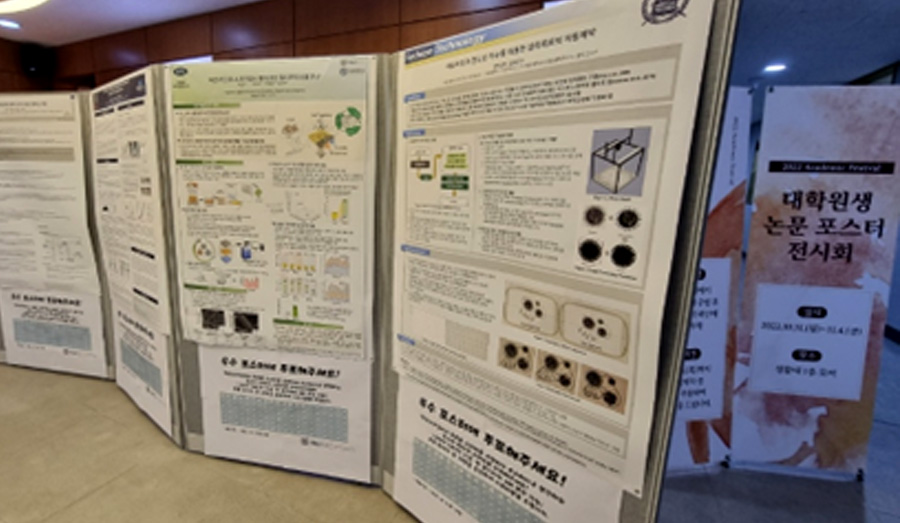 Along with the symposiums and the fashion show, a poster exhibition displaying the research findings of graduate students was held in the lobby on the first floor of Building 222, where visitors could vote for the best poster.
Written by Jimin Han, SNU English Editor, thatsmejimin@snu.ac.kr
Reviewed by Professor Travis Smith, Department of Asian Languages and Civilizations, tlsmith@snu.ac.kr