"You definitely won't regret attending!" says Ju-hyun Ham, a staff member of the Seoul National University Career Development Center.
Ham was the organizer of the exciting career field trips recently hosted by the Career Development Center, made possible with the power of SNU's expansive alumni network. Students were offered the opportunity to visit renowned companies including HyperLounge, Google Korea, KPMG, and MBC on September 23 and 30 and October 21 and 27 respectively.
These field trips were open to any interested member of the SNU community, and as a result, a very diverse range of participants attended the field trips. This included students from both bachelors and masters programs, and students studying a broad range of majors and disciplines including but not limited to STEM, humanities, sports, and interdisciplinary majors.
Each field trip was structured in a similar way, including an introduction to the company, presentation about the recruitment process, lunch, and an honest Q&A with SNU alumni currently working within the company, followed by a brief feedback session on the field trip.
At Hyperlounge, students learned about AI-based data analytics services for the CEOs of small and medium enterprises (SMEs). CEO Kim Jeong In, an alumnus of the Department of Electrical and Computer Engineering, provided students with a demonstration of his key service entitled "Hyper Report," followed by a highly informative session on his career trajectory, the founding of Hyperlounge, and a Q&A. Two other Hyperlounge employees, also SNU alumni, provided students with a Q&A session filled with raw and honest insights into their career paths and offered strategic advice.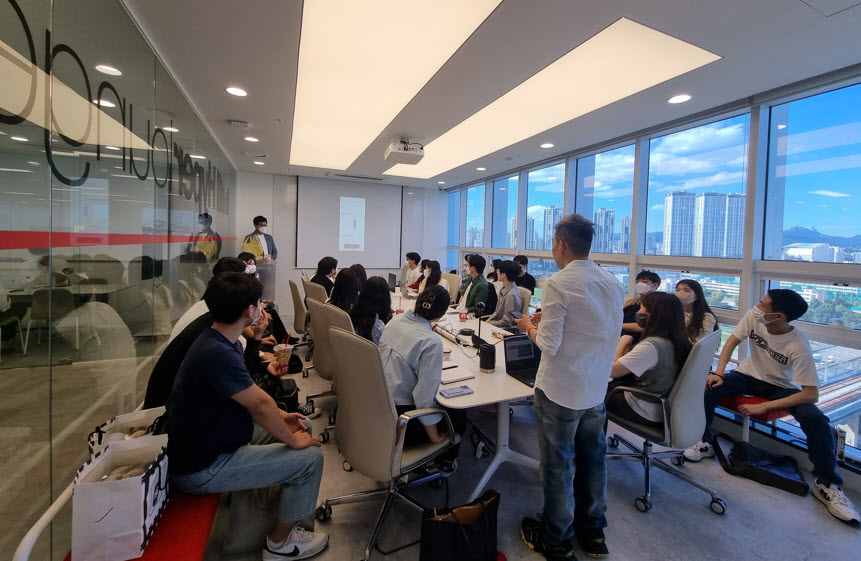 Google Korea, KPMG and MBC followed in a similar vein, with SNU alumni providing tours of their companies and presenting informative sessions on recruitment processes. The Q&A sessions were highly sought after, with students asking countless questions and alumni patiently answering them one by one. It was heartwarming to see SNU alumni and current students having candid conversations and fruitful discussions, with students ultimately satisfied with both quality and quantity of the wealth of knowledge they left with.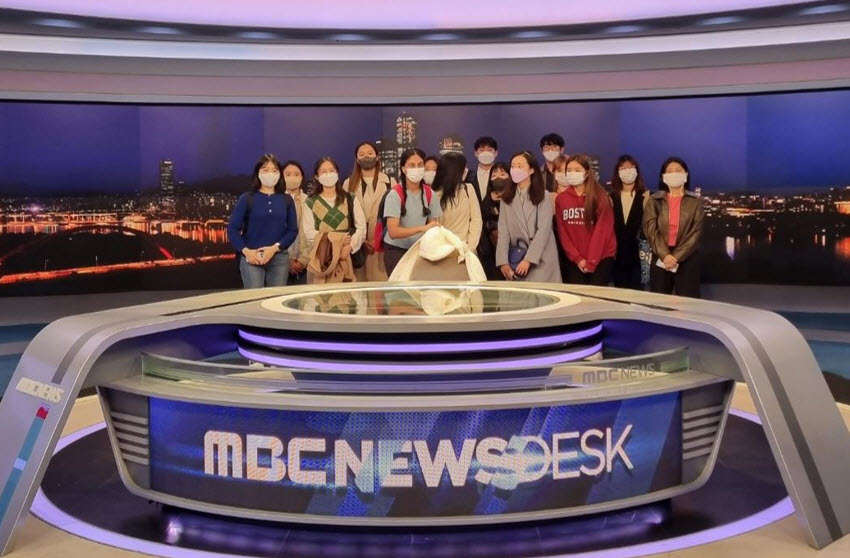 Hyunjin Cho (Department of Electrical and Computer Engineering) participated in three of the field trips, and provided an overview of his experiences. Cho is currently on a break from university after finishing military service, and decided to use his time before starting his third year to build career-relevant experiences. Cho stated that the field trip was particularly valuable for a student like him, as his main focus had been on studying rather than jobs. He found it very helpful to hear detailed information about the exact steps he would need to take to enter the job market, directly from experts currently working in the companies he was interested in joining. The Google Korea visit was most valuable to him, as he currently studies an IT-related major.
Students of all majors and disciplines are encouraged to participate in these field trips. A graduate of SNU currently working at Google reported that whereas in the past Google mostly hired STEM majors, nowadays the ratio of employees with backgrounds in STEM and the humanities is almost equal. Cho also mentioned the valuable opportunity to network with other like-minded students as another advantage of participating in the career field trips, and delivered a message of encouragement for students who are considering attending these events in the future.
"Definitely participate! University students cannot get these kinds of opportunities easily, so participate if you have the time and grab the opportunity while it's available."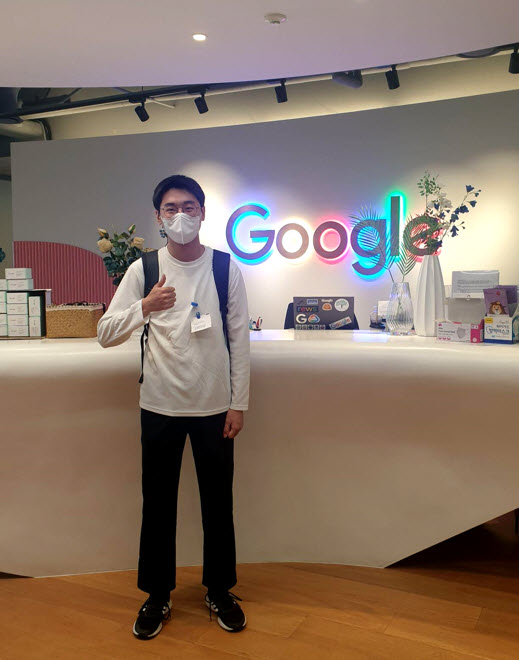 Ham states that the career field trips were part of a brand new initiative that commenced in the 2022 Fall Semester, aimed at allowing students to experience the company culture of various organizations, and gain information about employment and making career choices. The Center plans to continue hosting these field trips into the future, where students will be able to learn a lot about finding employment and make more well-informed career choices.
She strongly encourages any student who is considering these field trips to apply, highlighting that students will be able to learn a lot during the Q&A sessions with SNU alumni, and have all their burning questions answered.
Mingu Lee, who has a Ph.D in Intelligent Convergence Systems from the Graduate School of Convergence Science and Technology and is teaching courses in design, also encourages students to attend. Having worked at Hyundai for over 12 years prior to starting his Ph.D, Lee understands students' desires to acquire work experience. As a result, he brought his students along to the career field trips, and encouraged them to share their newfound knowledge with their classmates.
Lee believes that the career field trips are a vital learning opportunity for students who are keen on internships, and asks future participants to come prepared with as many thoughtful questions as possible to make the most of the experience. He also arranged a special opportunity for four SNU students (Taeun Kim, Inno Kim, Daun Kim, and Young Jin Jeong) to intern at KPMG during the winter holidays on a research project centered around automated driving.
Lee also emphasized the Q&A with SNU alumni as a highlight of the career field trip program, and was thankful for the immense value derived from their honest and practical answers, and diverse perspectives. He expressed that it would be quite difficult for individual students to create such opportunities for themselves, stating that the career field trips were only possible due to the platform that SNU provides. Lee would love for more students to participate in future career field trips.
A visit to LG Electronics took place on November 11, and next up in this series of career field trips are visits to Tmax Group, Hyundai Oilbank, and NCSOFT in December. The December visits will also include tours of a research center and factory. Registrations for these visits are first-come first-served, with places being available for the first 40 students who sign up.
The SNU Career Development Center was established to systematically encourage current students and alumni to dedicate themselves to the development of Korean society and offers a range of services that help students build their futures. The Center provides students with individualized career consultations, career and networking opportunities, and creates programs that help increase student employability.
For further information on the extensive services offered by the SNU Career Development Center, please visit: https://career.snu.ac.kr/en.
Written by Sneha Karri, SNU English Editor, sneha@snu.ac.kr
Reviewed by Professor Travis Smith, Department of Asian Languages and Civilizations, tlsmith@snu.ac.kr