A lot of organizations like the Center for Campus Life & Culture, consultation centers of each college of Seoul National University, etc. are running several programs for members of the school who have problems in relationship with other people and struggle with stress in their studies. Meanwhile, apart from this, there is a club that only consists of undergraduates so that students approach them more friendly. Let's meet the Student's Mental Health Supporters (hereinafter referred to as the "Haksimdan") that conduct regular projects every semester and strive for a healthy life for school members.
We are prescribing you today's Maeum (mind) pills
Last 2015 the club Haksimdan that founded under the Center for Campus Life & Culture for the purpose of suicide prevention activities established wide range of goals under the name of mental health support and has been changed the current Student's Mental Health Supporters in 2019. Every year in February and August, Mental Supporters select new members from undergraduates or graduate students, and 1 unit consists of 25 members. Haksimdan is carrying out various projects once every semester with the goal of raising awareness of psychological health and at the same time looking back at the minds of members of the school. They also use social media to hold events such as writing cheering phrases for members of the school. Haksimdan, which has been mainly active through Instagram page (@snumentalcare), judged that there is a limit to accessibility, and since May, a periodic publication introducing appropriate psychological terms along with stories has been published 'Hak Shim (which means Heart) Letter' using SNU Mail.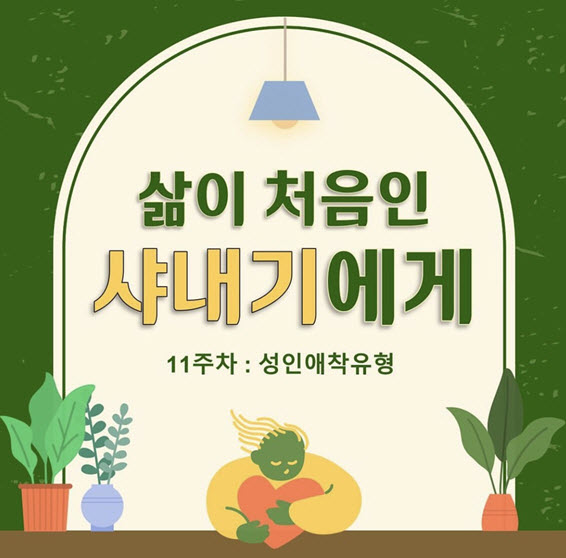 The 14th group of the club, which was active in this spring semester, published 2 types of publications every week, which were 'To Snubies (SNU newbies), who is new to life' that explained the psychological problems that all members may face daily, such as burnout and separation anxiety and 'DJ Haksim's Shim Playlist' that contained the members' encouraging words and a list of recommended music. In March, they held the pop-up event called 'Catch the Falling Petals' which received students' concerns on Instagram and posted messages of support. Among these activities, the "Haksimdan" members put the most effort into the face-to-face project 'The Return of Maeum (Heart and Mind) Pharmacy' after two years long. In this event, members of the school directly wrote down their negative emotions on paper and "prescribed" cheering phrases for themselves and snacks such as vitamins and chocolate to heal their minds in a booth installed in front of the Cultural Center. The two-day event held on May 25th and 26th was so popular that a total of 300 maeum (heart) pills were sold out early.
Daily life changes after "Haksimdan" activities
Choi In-seo (Department of Painting), the 14th unit leader, who is finishing up the activities for the past two years at the end of this semester, said that her daily life has changed significantly through the "Haksimdan". She joined the club in the hope that she would deeply understand other classmates as she had personally experienced and healed internal wounds, and she said that the process of taking care of the happiness of others has healed her a lot. In particular, she, who oversaw the entire process from preparation to the main event at the 'Returned Maum Pharmacy' event, said that she was able to directly communicate with the participating classmates and look back on her own mental health.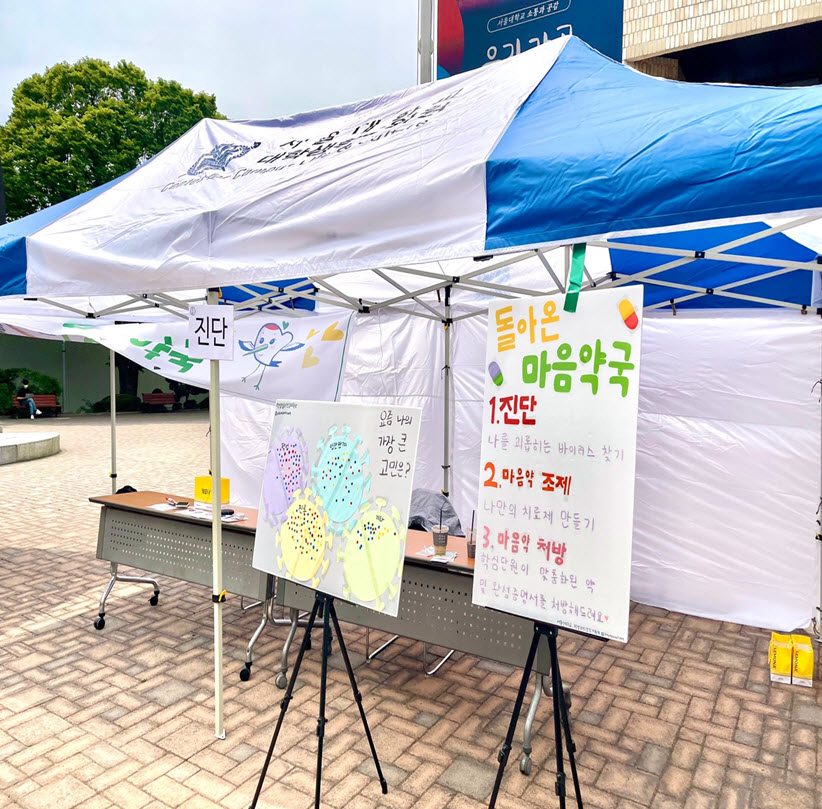 Haksimdan is preparing a pop-up event to share moments of "healing" at school by selecting new 15th unit members in August. Along with this, they plan to distribute free mind diary templates to record the emotions people felt during the day, as well as own strengths and values.
Choi In-seo said that she wants the Haksimdan to remain as a warm group that does a role of virtuous cycle for each other like it is now. Also said, "There is a saying, 'Even the blackest darkness disappears in the faintest light." She said, "When there is sadness in the hearts of the school members, the Haksimdan cannot solve everything, but will continue to work hard to make them smile even for a moment." In addition, she added the promotion of recruiting emphasizing that Haksimdan activities can help create a school where no one is left behind.
Mental health is essential for a balanced life. Haksimdan puts their heads together every semester to create an environment where members of the school can pay attention to mental health. Hope that the periodicals and projects of Haksimdan will give all members the courage to start a brighter day with a little comfort.
SNU Student reporter
Nam Nari (Department of Mathmatics Education)
narista00@snu.ac.kr

Translated by
Hamin, Oh (College of Humanities)