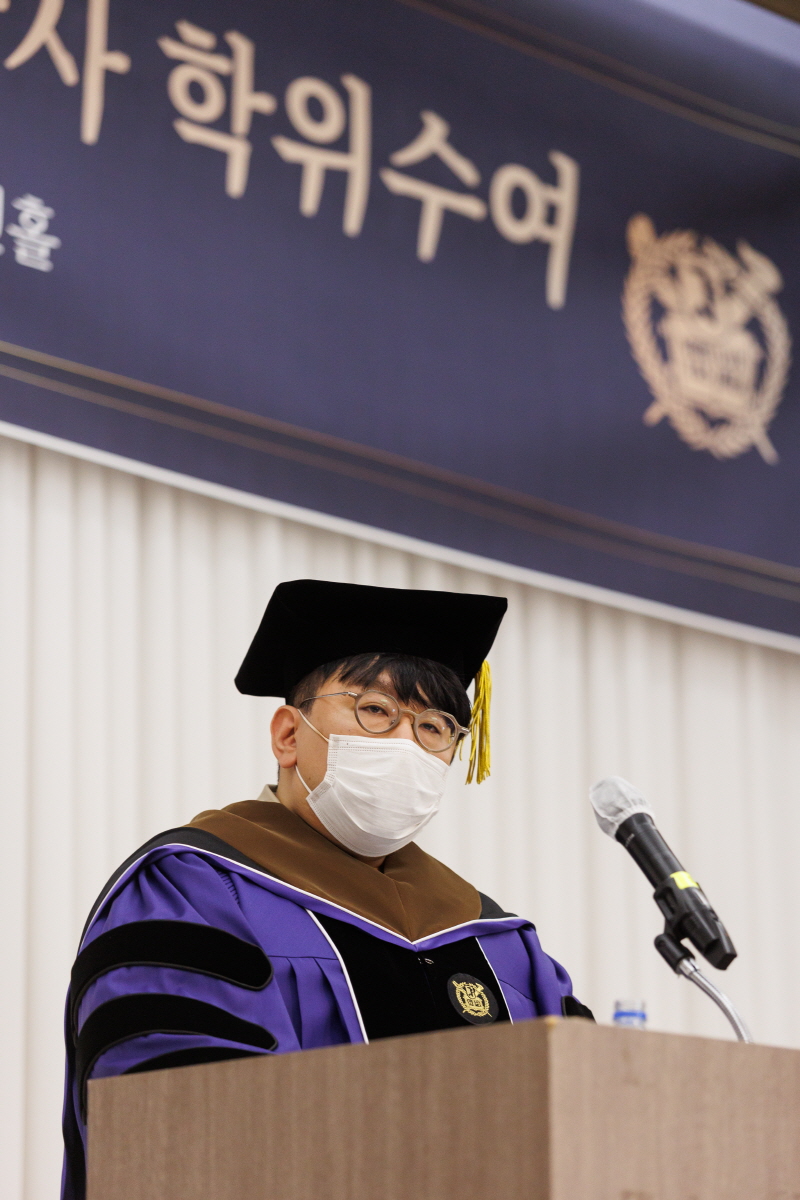 Seoul National University awarded the Honorary Degree of Doctor of Philosophy in business administration to Chairman HYBE Bang Si-Hyuk, who contributed greatly to enhancing the status of Korea by developing Korea's K-POP into the world's best pop culture. Chairman Bang Si-Hyuk, who is called the father of BTS, has produced outstanding artists since he founded BIGHIT Entertainment. In particular, he was named one of the top 25 most influential executives in the industry in this year's Billboard Power List, showing outstanding management leadership.
Chairman Bang Si-Hyuk said, "The diagnosis and prescription that we should focus on the essence rather than solving the immediate problem has been the decisive reason for the company to survive so far," adding, "As we try to believe in and keep the essence (in the COVID-19 pandemic situation), we can expect the end of a long tunnel."
"We will continue to study what the music industry of the future generation should look like and strive for future survival," he said. "We will become entrepreneurs and managers who can think about and protect the nature of the company and ultimately contribute to solving social problems."