Last Monday, February 7th in Kwanjeong Gallery in the 1st floor of Seoul National University Kwanjeong Library, exhibition 〈Barrier-free Equal Map〉 had begun. This exhibition was co-planned by the SNU Library and the student group 'Seoul National University Joint Action to Ensure Barrier-Free (hereinafter referred to as Seo Bae Gong)' in order to provide an opportunity to examine the current status of barrier-free* on campus and to explore practical measures.
Barrier-free Map 'Catch with SNU'
Exhibition 〈Barrier-free Equal Map〉 introduces the back story of creating this map with Barrier-free Map 'Catch with SNU,' where houses or public facilities without thresholds are marked so that people with disabilities in wheelchairs can use them comfortably. Seo Bae Gong first created Map 'Catch with SNU' in September last year trying to break down barriers of students with disabilities providing the barrier-free information of shops near the university, centered in Nakseongde Station and Sharosu Road, which is a commercial district of Seoul National University Station. Specifically, it contains not only the information about the wheelchair's accessibility, such as effective width of the store entrance, presence or absence of threshold, but the information after entering inside of a shop, such as is there a standing table or is it possible to access to kiosk systems. Seo Bae Gong created the Map in two versions: card news version and pamphlet, and the card news version map is uploaded on Instagram page (@sharo_map_barrierfree) providing the exact barrier-free information of each shop. The pamphlet version map delivers key information by displaying a simple icon on the map.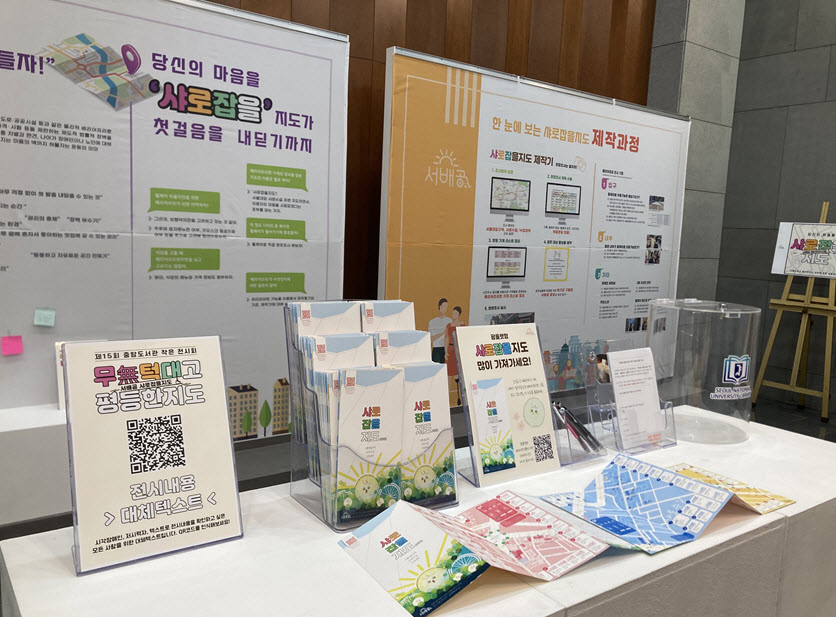 Efforts to ensure equal mobility for all
Seo Bae Gong is an organization that aims to build a barrier-free environment by removing the physical barriers that exist in front of the disabled inside and outside Seoul National University, has started its activity since last year. Barrier-free business for the entire living of students on campus wasn't limited to facilities within the university, but was also carried out in commercial areas outside of the campus.
For creation of the barrier-free map members of the Seo Bae Gong team researched over 800 stores and stated their activities focusing on shops with ramps. Seo Bae Gong's barrier-free map team leader Son Jeong-woo (Department of Ethics Education, 20) said, "I felt the practical difficulty of finding a barrier-free place when making an appointment with a student with a disability, such as a meal or meeting." And said, "So we created a barrier-free map to solve this problem by providing it in detail." In addition, Seo Bae Gong operated a ramp installation team and collaborated with the Seoul Tourism Organization or the Gwanak-gu Welfare Center for the Disabled to expand barrier-free spaces and installed ramps in places frequented visited by students. Last year, they were mainly active outside of university, but from this year on, they plan to focus on activities inside the campus as well. SNU is a large site with a sloped terrain, so it is often difficult to wheelchairs to access. For that reason, Seo Bae Gong plans to ask the university for ideas for improvement so that all members of the school can enjoy campus life comfortably.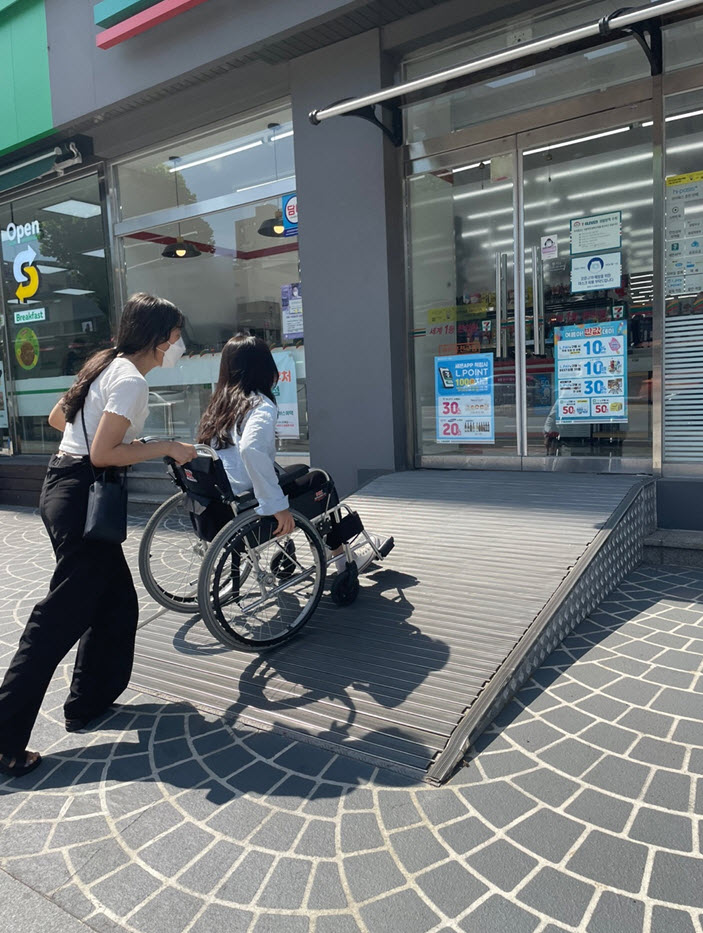 This Exhibition runs until April 30th, Saturday. Details of the exhibition can be found on Instagram page (@sharo_map_barrierfree). Last year, Seo Bae Gong collaborated with various groups on campus and created a 'Guideline for a Barrier-Free University Society' to solve problems that exist on campus, and will soon distribute it. If you want to know how the barrier-free map production started, and what factors were considered during the production process, it is recommended to stop by this library exhibition for a while.
*Barrier-Free: A movement to break down physical and institutional barriers to create a livable society for the elderly and the disabled
SNU Student reporter
Lee Seok-Ju (Dept. of Materials Science and Engineering, the master's course)
tjrwn0902@snu.ac.kr