SNU collected through direction communication with the students the opinions of the SNU members to enhance the effects of education, and determined the basic principle for the classes in the second semester of the year 2021 as "implementing face-to-face classes within the scope of the governmental disease-prevention guidelines and the available resources of individual colleges (graduate schools)," preparing the second semester with substantial disease-prevention measures including the increase of the rapid PCR test applications.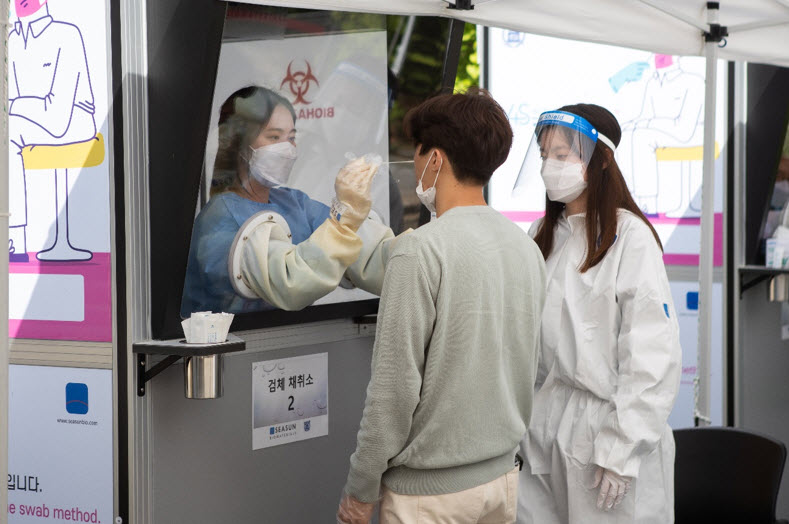 The rapid PCR testing, which was introduced in April by SNU firstly among the universities in Korea, allows for on-site sampling and diagnosis without the transportation of the samples to an external diagnostic facility, providing the test results within 2 hours based on the loop-mediated isothermal amplification (LAMP) method. The testing method has a considerably high reliability, as the sensitivity and specificity are both 95% or higher. The students who had undergone the testing generally gave positive comments, for example, 'The test is faster and convenient than the conventional screening test, which took 8 hours,' and 'I would feel comfortable if we can undergo the test all together, because a confirmed case was recently found in another laboratory.'
The classes in the second semester will be flexibly operated according to the social distancing level notified by the government from face-to-face classes with less than 100 attendants (Level 2 or lower) to full noncontact classes (Level 4). The face-to-face classes will be carried out by thoroughly complying with the governmental disease-prevention guidelines (temperature measurement, entry logging, mask wearing, periodic classroom ventilation, etc.) at the classrooms where distancing more than 2 m is possible between seats. In addition, alternative classes will be provided to the students who are unable to attend the classes physically, including the confirmed or suspected patients. Moreover, a response guideline in the occurrence of a confirmed case has been prepared to take necessary measures, including the sanitization of classrooms and the conversion into noncontact classes, to operate the face-to-face classes safely. In addition, the campus restaurants will prioritize disease prevention by extending the operation hours and introducing to-go services in order to decrease the user density.
Professor Jung Hee Cheon of the Department of Mathematical Sciences developed the 'COVID-19 patient re-tracking service' app that helps the SNU members to check the overlapping of their movement lines with those of the confirmed patients. Based on the 4th generation homomorphic encryption technology, the app allows the users to compare their own movement lines with those of the confirmed patients in the Greater Seoul Area (Seoul, Incheon and Gyeonggi) without exposing the private information. In particular, the SNU members can check the overlapping of their movement lines with those of the confirmed patients in the SNU campus by using the 'SNU COVID-19 Re-tracking' menu.