Professor Youngro Byun (College of Pharmacy) is a first-generation researcher of drug delivery systems, a new field in pharmacology that seeks to maximize drug efficiency. He has contributed greatly to the establishment and commercialization of the field in Korea, such as by achieving four cases of technology transfers. In recognition of his academic achievements, he was elected to the National Academy of Engineering in Korea in 2017 and the Korean Academy of Science and Technology in 2019, and has served as Associate Editor of top international journal Biomaterials since 2017.
To commemorate his achievement, the English Editors team reached out to him to learn more about his research. The following is an edited transcript of the interview.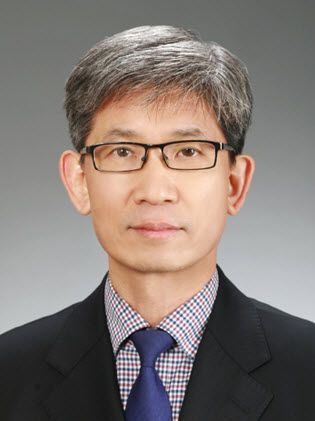 Our biggest congratulations for winning this year's Excellence in Research Award. Could you share how you felt upon receiving it?
Thank you. I'm aware that until last year, the winners of the Seoul National University Excellence in Research Award were selected for each college, but from this year, the winners were selected from a university-wide pool. Despite there being fewer faculty members at the College of Pharmacy compared to other colleges in the university, myself and Professor Bong-jin Lee have won the research award for consecutive years in 2019 and 2020. I'm proud of this achievement because I think this demonstrates the high level of research conducted by the College of Pharmacy even within the university.
We understand that you earned your Bachelor's and Master's degrees in Chemical Engineering before doing your PhD in Pharmaceutics. How did you first become interested in what you do now, and why did you decide to stay in academia?
After majoring in chemical engineering for my undergraduate degree, my master's research on linking polymers and bio at the Korea Advanced Institute of Science and Technology (KAIST) culminated in a study of a drug delivery system (DDS) that uses biomaterials. At the time, KAIST was under the same institution as the Korea Institute of Science and Technology (KIST) on the Hongneung campus, so I conducted my research under the joint supervision of the KIST polymer laboratory. Shortly after, this research was designated as the first national research project at KIST, and I had the opportunity to participate in the project as a KIST researcher. The project was the first study of its kind to be attempted in Korea, and the research was focused on high blood pressure and anti-inflammatory drugs. While my knowledge of chemical engineering was sufficient for me to understand biomaterials and drug transmission mechanisms, I felt limited in the sense that I had no real knowledge of pharmaceutics. I knew that I wanted to dedicate my life to DDS research, and so I decided to earn my PhD in Pharmaceutics and Pharmaceutical Chemistry.
When I left Korea to pursue my doctorate degree at the University of Utah, I never dreamed that I would become a professor. Changing my major from chemical engineering to pharmaceutics was a difficult decision – changing my specialization so late meant it was harder to get employed, and it was even rarer to become a university professor. Many people around me even discouraged my decision to pursue pharmaceutics abroad, telling me that I was taking an unnecessarily difficult path. If my ultimate goal was to become a professor, I would never have changed my major. But my primary interest was not what kind of job I would have but to continue my research in DDS with the ultimate goal of developing new pharmaceutical products to successfully treat patients.
During my time as a postdoc at the University of Michigan College of Pharmacy, I was planning various different projects to start upon my return to Korea. In the span of two years, I came up with nine different drug development programs. I had originally planned to get a job at a pharmaceutical company in Korea, but upon reflection, I made the judgment that the best place to execute these projects was at an academic institution as a professor. My experience at the University of Utah where there was a strong culture of entrepreneurship among the faculty, largely informed this decision. Many professors at the College of Pharmacy in particular had founded startups at Research Park, a large research facility on campus. Studying in an environment where ideas from the laboratory were actually made into products and commercialized, I realized that research is not only the act of writing a thesis and getting a degree, but also the answer to a realistic and sometimes urgent demand to treat patients and contribute to society.
You are among the first generation of researchers in the field of drug delivery systems (DDS). Could you give us a more detailed explanation of the research you are currently doing and its significance?
The study of DDS officially began in the 1990s. Before that, pharmaceutics was focused on the development of the drug itself, but there were difficulties in maximizing the efficacy of drugs due to challenges in inducing the most optimal administration methods based on the genetic differences of patients. There were also issues with toxicity of the drug. The study of DDS thus aims to derive optimal formulations of drugs that maximize their efficacy while minimizing toxicity. Typical DDSs currently on the market or under study include targeted anticancer drugs that are designed to activate only in cancer cells without affecting normal cells, gene transfer drugs that increase internal stability and specifically act on target cells, and the conversion of injection drugs to oral drugs. Another timely example is the COVID-19 mRNA vaccine, the production of which has been made possible only because of DDS technologies. In the 1990s, many therapeutic genetic materials were developed with the acceleration of gene therapy research, but could not be utilized, as there was no known way of delivering them to target cells. This changed with the application of the lipid nanoparticle DDS to gene therapy, leading to its commercialization. The final COVID-19 vaccine was similarly completed when the DDS developed for gene therapy was applied to the therapeutic mRNA.
We're eager to learn more about your research process and know-how. How do you usually decide on a research topic, and how do you define good research?
There are many different ways to decide on a research topic, but the one I value the most is group brainstorming. My research is a typical example of an interdisciplinary field that requires technologies from pharmacology, medicine, chemistry, biology, engineering and veterinary medicine. Thus, conducting joint research with researchers from all of these various fields is extremely necessary.
My first step of my topic finding process is to have as many meetings as possible with various doctors. The aim of the meeting is to discuss the present limitations of patient treatments and the problems that need to be solved. Disease treatment is very diverse and complex. Take cancer treatment as an example – there are many problems to be solved, such as what type of cancer it is, what the genetic characteristics of the patient are, as well as the biomarker relevance. During these discussions, we set up specific solutions for the problems to be solved, after having meetings with experts from the aforementioned various fields. Through this process, I am able to set my research goals as well as the direction of the research. We gather the researchers involved to form a research group, and begin our research.
In terms of what makes good research, this will vary depending on the field of study and the research philosophy of the researcher. The kind of research that I do is intended to be used in the treatment of patients. Therefore, for me personally, research that can be published in a journal but cannot be practically applied to patient treatment is meaningless. This is why although the direction of my research can change several times during the process, I am always mindful of how it can be applied to patients. In order for research results to be practically applicable in this way, it must lead to the stage of development – bulk production, CMC, preclinical testing, clinical testing etc. It is true that this is primarily the role of pharmaceutical companies, but I believe that researchers must participate in the development as well. Good research to me and the ultimate aim of my research is to witness patients recover from disease through medicine that I have helped to develop.
Among your many research achievements, is there a feat that was particularly rewarding or memorable?
As the goal of my research is to heal patients with the medicine I have developed, I still have a long way to go. Most researchers would probably answer this question with a reference to a study that yielded good results or was published in a great journal, but in my case, I want to share an experience where I was absolutely heartbroken.
Before starting as faculty at SNU, I was a professor at the Gwangju Institute of Science and Technology. The anti-cancer drug I was researching at the time was once reported on in the news. I received several letters after that day. All of them were handwritten letters, 5-6 pages long, and each recounted a heartbreaking story. The people writing the letters were begging me for my medicine because they had run out of other treatment options for their loved ones. All I could do was send back seemingly perfunctory responses stating that my medicine is still only in the discovery stages, and that in order to be cleared for human consumption, a drug must go through preclinical and clinical trials. I even received phone calls pleading with me to give them the medicine, and all I could do was apologize. I deeply regretted my ethical carelessness in adding to the heartbreak of those suffering from disease by reporting about a drug still in research. It served as an opportunity to clarify my research goals.
As an expert in pharmacology, we would like to ask your opinion on the spread of COVID-19 and its treatment. Is there an area related to COVID that the College of Pharmacy is paying special attention to?
It's difficult to give you a professional opinion as I'm not an expert on infectious diseases or vaccines. Due to COVID-related travel restrictions for the past year, I had frequent online meetings with researchers from the U.S. and Europe. As you know, these countries experienced periods of lockdown where labs had to be closed, or when students could only come to the lab in turns, and this had a significant adverse effect on the progress of their research. In contrast, since the first outbreak of COVID-19, our lab has never closed its doors even for a single day. Many of my colleagues abroad were very envious about this, and it is all thanks to the staff and students who spared no effort in maintaining disinfection and social distancing measures on campus.
I think that the COVID-19 situation is a big opportunity for the domestic pharmaceutical industry. Although we are one step behind global pharmaceutical companies, domestic pharmaceutical companies are also developing COVID-19 vaccines and treatments. Until this point, the domestic pharmaceutical industry has been trailing behind that of advanced economies more so than other industries. Drug development is sluggish, and the infrastructure for drug development is also lacking. In particular, the lack of know-how in the development of new drugs due to the low success of drug development in the past is the reason for the low international competitiveness of the domestic pharmaceutical industry. I think that the government and domestic pharmaceutical companies have thus far not had the will enough to put in sufficient effort into new drug development. The COVID-19 crisis is a good opportunity to actively lower the barriers to clinical trials of vaccines and treatments around the world, and I believe that the heightened competition between countries is a good opportunity for the development of new drugs in Korea.
What are your future plans as a researcher and educator?
As I mentioned before, the ultimate goal of my research is to develop a new drug delivery medication to be used on patients. We are currently preparing preclinical trials for two drugs and clinical trials for one drug in collaboration with domestic pharmaceutical companies. Moreover, we are also developing three additional drugs with the aim of taking it to clinical stages. I have five years until my retirement, so I am in a bit of a hurry to take my research into the clinical trial stage before then, to make sure that the research can lead to the commercialization of the drug.
Do you have any words of advice for our students?
Recently, I've really noticed that there is a huge generational gap between myself and my students. It's only natural because the environments we've lived through are so different, but it makes me cautious to give them rash advice. Of course, everyone will have different life goals. But I hope that no matter what field students may decide to work in, that their ultimate goal is to do good to the world and benefit other people.
Written by Minju Kim, SNU English Editor, minjukimm@snu.ac.kr
Reviewed by Professor Travis Smith, Department of Asian Languages and Civilizations, tlsmith@snu.ac.kr