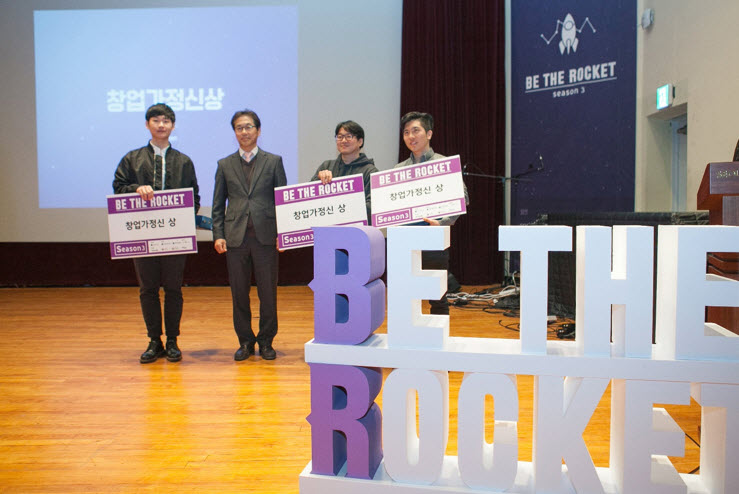 SNU R&DB Center has announced that it is looking for early stage startups to participate in the startup acceleration program: Be the Rocket Season 4.
Hosted by SNU and run by the SNU R&DB Center and SNU Technology Holdings Company, Be the Rocket represents the national effort to support aspiring entrepreneurs in Korea. Celebrating its fourth anniversary this year, Be the Rocket received additional support from the Ministry of SMEs and Startups and KISED (Korea Institute of Startup & Entrepreneurship Development). This year's program covers a variety of fields including machinery, materials, electricity, biology, medicine, chemistry, energy, and AI-based knowledge services.
In order to help the participants successfully enter the market with their innovative technologies, Be the Rocket provides an environment where entrepreneurs and startups can focus solely on product development for three months. After undergoing both written and oral evaluation, seven lucky teams are selected to receive support in the product development process. They are also given the privilege of participating in five mentoring sessions every other week, where they can discuss their development plans with experts in the field.
During the acceleration period (November 2017 to January 2018), participants will be provided with individual working space sponsored by WeWork, a multinational company that specializes in creating coworking environment. Each team starts with 5 million won but can earn up to 20 million won additional funds in the process, in proportion to their milestone evaluation results.
On January 25, 2018, participating teams will unveil their finished products to investors as well as to the public. Winners have the opportunity to receive investment from SNU Technology Holdings Company and venture capitals.
Source: http://www.snu.ac.kr/press-releases?bm=v&bbsidx=124565
Written by Chae Hyun Kim, SNU English Editor, michelle25@snu.ac.kr
Reviewed by Professor Travis Smith, Department of Asian Languages and Civilizations, tlsmith@snu.ac.kr