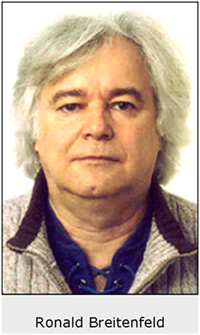 The College of Music has decided to employ a German composer and electronic music expert, Ronald Breitenfeld as a professor.
Ronald Breitenfeld will teach composition and computer music from the fall semester.
It is the second time for SNU to hire a foreigner in a full-time position, following Prof. Robert Ian McKay at the School of Computer Science and Engineering.
Breitenfeld, 53, will become the first foreign professor at the SNU music college.
He is a renowned electronic music composer and player with a great deal of practical experience and knowledge in music theory. Breitenfeld graduated from Dresden University in Germany in 1980, and earned his master's degree in composition and electronic music from Freiburg University in 1994.
SNU has decided to employ him to enhance electronic music study, which is a main pillar of modern music.
Electronic music is usually prerecorded when played live, but Breitenfeld has gained great popularity for his performances.
``With Breitenfeld joining our school, I expect SNU to open doors wider to foreign professors," LEE Don-oung, a professor teaching electronic music at SNU said.
Breitenfeld and Lee Don-oung were student friends while at university in Germany. It was on Lee's suggestion that Breitenfeld decided to come to Korea.
SNU students expressed hope that the school would recruit more foreign professors from around the world so that they can learn more about advanced theories from them.
``We can learn diverse trends of music through foreign professors," MOON Jong-in, a senior majoring in composition. .
June 28, 2006
SNU PR Office