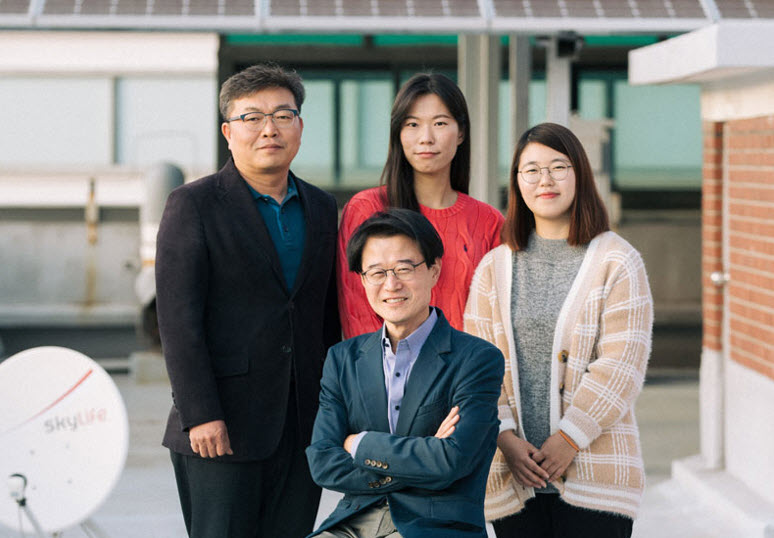 Last year, our school was responsible for over 142 thousand tons of greenhouse gas emissions, costing over 350 billion won, which is roughly equivalent to that of a small- to medium-sized city. If we were to make up for carbon emissions that we produced within the last year alone, we would have to plant over 10 million trees over an area the size of the entire Gwanak district. This data is made available, and analyzed for future planning by the Greenhouse Gas and Energy Management Center at SNU. The center also actively educates school members on the consequences that energy emissions have on human relationships, and what can be done to create a greener SNU.
"It's understandable that people use electricity and other forms of energy more freely in school. But as global warming becomes a greater issue, we must come up with smarter alternatives. That's why this center exists," Professor Jung Hye-Jin said.
The Greenhouse Gas and Energy Management Center was first established in 2012 as a subsidiary of SNU's Institute for Sustainable Development (ISD). Under the leadership of Professor Jung, the center has grown to include administrative and management divisions, work scholarship students and researchers. This growth was made possible by the shared belief that meaningful development can only result from a balance of energy demand and supply.
"I'm proud to be a part of the center, because I feel that what I do here is truly meaningful for our school and society," Nam Hye-In said (Department of Political Science and International Relations).
"Before the establishment of this center, the school had no way to analyze its energy expenditure. Now, we are able to improve the efficiency of various tasks and performances. Knowing more about the reduction and refinement of energy usage has been tremendously helpful," says Park Yongsuk, the chief of the facilities management division.
Making sure to improve both what we can see and what we cannot
In addition to the strain of SNU's energy expenditure, the school has been under public scrutiny for its huge emissions. The school aims to remain transparent to all issues surrounding this.
"Energy reduction strategies shouldn't interfere with the quality of education or research or other activities conducted in school. Therefore it's important that we create a more energy efficient environment where people are more aware of what they can do to save when possible," says Professor Jung.
By using big data technology, members of the university are able to find personalized information represented as infographics on an open platform. During lectures or school events, anybody is able to browse energy usage data and thus become more aware of the problem at hand.
"Everybody uses energy, yet the majority of people are apathetic towards it because it doesn't immediately produce a visible result. I'm hoping that through our work, we'll be able to increase perception in our school," says researcher Kim Hyojung.
The ultimate goal of the center is to develop a reduced expenditure model tailored to educational facilities. By developing a customizable system that takes into consideration the similar energy needs of a university and the varying energy expenditure characteristics in different locations, the center hopes to refine the energy expenditure of several universities, and by doing so, create a greener society.
"If students are able to internalize the practices carried out in universities, future generations of green leaders will emerge. This isn't just a matter of cutting corners, it's about creating sustainable change," says Professor Jung.
A map of SNU's greenhouse gas emissions
The map displays the ongoing emissions changes in every building and institution in SNU's Gwanak campus. Furthermore, there is openly published information regarding the numerous projects the center is currently undertaking.
Written by Cheesue Kim, SNU English Editor, cheesuerocket@gmail.com
Reviewed by Yu Young Jin, SNU English senior Editor coin1234@snu.ac.kr