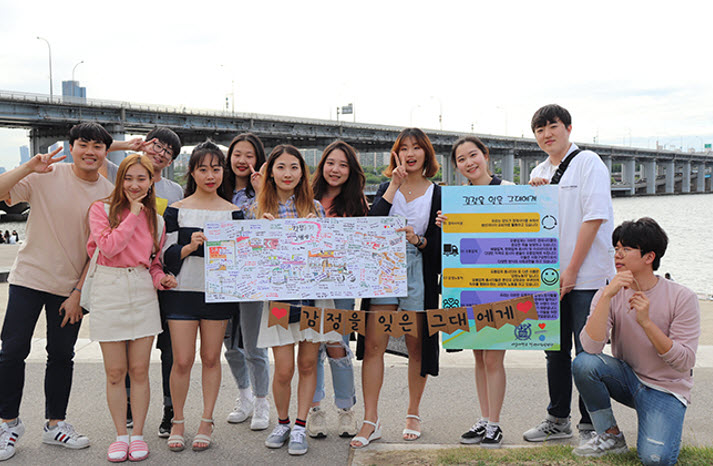 On May 16 and 18, SNU students from the Student Council for Social Responsibility (SCSR) hosted a social contribution project "WeCycle: Creating a Circular Economy." Supported by the SNU Institute for Global Social Responsibility (IGSR), the SCSR is a student organization that conducts social contribution projects under a new theme every semester. This semester's theme was the importance of transitioning into a circular economy which focuses on sustainable practices that build economic, natural, and social capital and positive benefits for society as a whole.
On May 16, SCSR organized a yard sale at the Gwanak Campus of used items donated by the SNU community. In order to promote eco-friendly consumption within the school, the event also included interactive quizzes on responsible waste reduction and an upcycled pot-making session.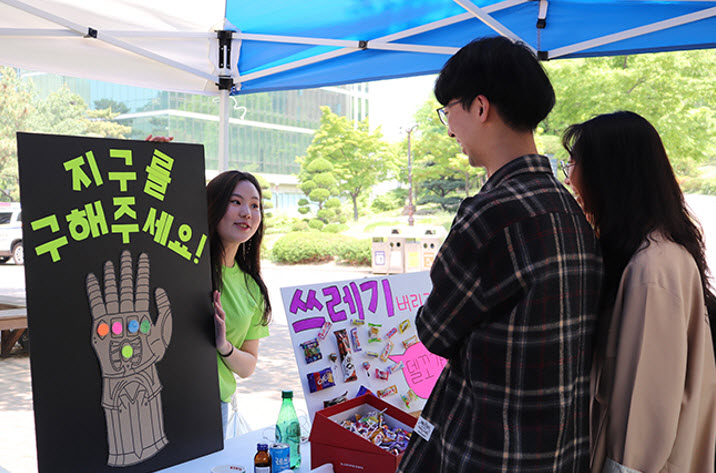 On May 18, a campaign event was held at Banpo Hangang River to raise awareness of the issues facing workers in the retail industry. The event was an opportunity for workers to share their first-hand experiences, including the struggles of dealing with the emotional labor specific to the industry. Participating citizens also had the chance to write personal messages that would later be sent to workers.
Founded in 2013, IGSR strives to promote social contribution by all members of SNU, including students, professors, staff, and alumni. Since its establishment, the IGSR has been dedicated to educating and training for social responsibility activities domestic and foreign, carrying out research for international development cooperation, and supporting overall social responsibility activities within the university.
As stated by Sang-Hoon Ahn, former Chair of the IGSR, SNU is committed to going beyond the traditional role of a university "by creating knowledge for change and cultivating the next generations social innovators."
All proceeds from the WeCycle project were used to deliver the hand-written messages from the Banpo Hangang River event to the retail industry workers and to raise awareness of proper recycling methods on the school campus.
Written by Frances Seowon Jin, SNU English Editor, seowonjin@snu.ac.kr
Reviewed by Professor Travis Smith, Department of Asian Languages and Civilizations, tlsmith@snu.ac.kr