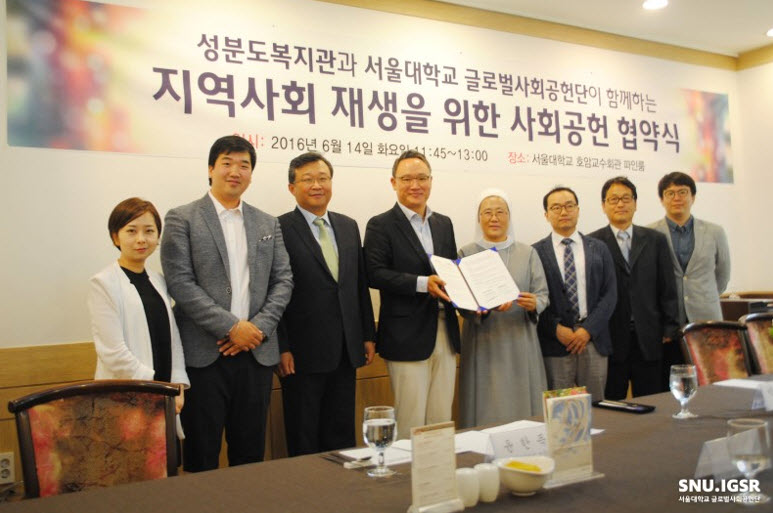 The SNU Institute for Global Social Responsibility will invite students from college students of St. Benedict Rehabilitation Center, an institution for individuals with developmental disabilities, as part of the upcoming Visit SNU program on October 6.
Visit SNU was created to increase the effectiveness of the online SNU Mentoring program. Since 2009, SNU Mentoring has been exclusively operated as an e-mentoring program providing counseling and guidance for underprivileged youth. SNU mentors and student mentees across the nation participate in online interactions, for example by writing each other messages via the website or the mobile app provided by IGSR. The Institute stated that most mentees receive advice about studying habits, career options and managing personal issues.
Visit SNU gives mentors and mentees the opportunity to meet in person and participate in a number of activities together including a school tour, group discussions, and one-on-one counseling. During the previous tour on August 25, a total of 124 people attended, including 45 SNU mentors and 49 mentees.
IGSR explained that the greatest advantage of its e-mentoring programs is its easy accessibility. As most of the activities occur (take place) online, the opportunity is offered to a much wider range of students, regardless of their physical location. Furthermore, with the Visit SNU program, the relationship between mentors and mentees can become even stronger.
The Institute expressed its hopes that mentees and mentors alike will gain much from the experience and that the knowledge, wisdom and kindness exchanged between participants will create ripple effects that will spread beyond the SNU community.
Written by Frances Seowon Jin, SNU English Editor, seowonjin@snu.ac.kr
Reviewed by Professor Travis Smith, Department of Asian Languages and Civilizations, tlsmith@snu.ac.kr