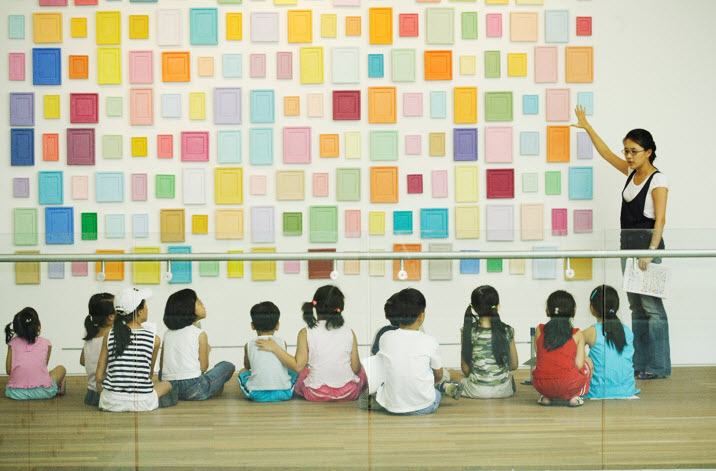 The SNU Museum of Art is recruiting docent volunteers for its upcoming exhibition, "Oscillation: Between Korea and the United States." Successful candidates will lead guided tours during the exhibition, which will run from June 21 to September 16. Following the success of the previous exhibition, About the Things You Can't Throw Away, which ended on May 29, this will be the third exhibition of the year for SNU MoA.
Celebrating the 60th anniversary of the historic exchange between Seoul National University College of Fine Arts and University of Minnesota College of Fine Arts, the exhibition will highlight the history of the cultural and artistic exchange between the two countries, walking the visitors through the lives of eight prominent Korean artists who pursued their post-graduate education in the US. The exhibition will focus on how the eight artists incorporated American artistic elements in their paintings, experimenting with new media and materials. Some of these artists returned to Korea and helped spread the influence of American art.
The docent position is coveted by many SNU students. "Being a docent for SNU MoA exhibition was a great experience," Her Seoin, a Humanities student at SNU, recollects. "I not only gained an in-depth knowledge of the particular artworks, but I also was able to develop my aesthetic sensibility."
The deadline for applications is June 10. Aspiring docents are expected to attend a training session on June 11, submit a script by the 18th, and give a demo on the 19th. SNU MoA encourages all persons over 19 interested in art to participate in this opportunity.
Source: http://www.snumoa.org/Moa_new/index.asp
Written by Chae Hyun Kim, SNU English Editor, michelle25@snu.ac.kr
Reviewed by Professor Travis Smith, Department of Asian Languages and Civilizations, tlsmith@snu.ac.kr