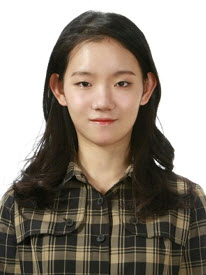 Eugenie Choe, undergraduate student of the SNU College of Medicine, was named first author of an article in Schizophrenia Research, a leading international journal in the field of neuropsychiatry. Published on March 24, 2018, the article is titled "Aberrant within-and-between-network connectivity of the mirror neuron system network and the mentalizing network in first episode psychosis."
Under the guidance of Professor Kwon Jun Soo of the Department of Psychiatry, Choe and other research members studied the use of f-MRI in detecting social cognitive dysfunction in early-onset psychiatric patients. The results of their study revealed that functional neural network defects called mirror neurons play an important role in social cognitive decline.
Prior to this study, Choe also participated as co-author for a meta-research article published in the international journal Schizophrenia Bulletin that identified epidemiologic pathways of epigenetic disease.
Choe dedicated her winter and summer breaks to working with the research team. She also studied electrophysiology under Professor Daniel Mathalon at the University of California, San Francisco (UCSF) School of Medicine over the past winter break. In the future, Choe plans to conduct research combining brain imaging and electrophysiology.
Professor Kwon said that "it is very rare for an undergraduate student to have such a deep interest in research" during what he called the "busiest time in a medical students' academic career." He added that, "I'm truly excited to see where Choe's passions will lead her."
Written by Frances Seowon Jin, SNU English Editor, seowonjin@snu.ac.kr
Reviewed by Professor Travis Smith, Department of Asian Languages and Civilizations, tlsmith@snu.ac.kr