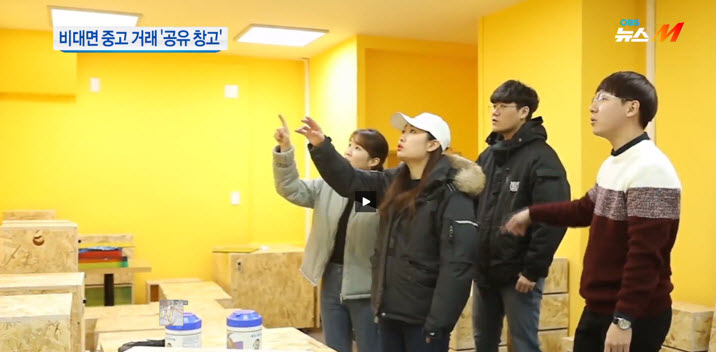 On March 16, SNU Institute for Global Social Responsibility (IGSR), opened a new community warehouse in Silim-dong. This is a project that was brought to life last semester by students taking a social responsibility course taught by Professor Seo Yehre at the Graduate School of Environmental Studies. The project's aim is to foster communication and networking opportunities for regional communities.
Silim-dong, well-known for its cramped living spaces, is home to many single-person households, students, and test-takers preparing for civil service exams. Often preoccupied with planning their own careers, residents of Silim-dong tend to focus less on others in the community. Another characteristic of the residents is that they tend to prefer the purchasing of second-hand goods to investing in new ones, as they mostly do not consider Silim-dong as their permanent home.
The only prerequisite for using this new community warehouse created by SNU students is being a Silim-dong resident. This space can be used for various purposes such as networking or exchange. Currently, the warehouse is located in the basement floor of the Startup Campus operated by SNU. However, IGSR is planning to expand by utilizing other spaces in the Silim-dong area. The new warehouse is expected to revitalize the community by providing an easily accessible place for hosting community events and engaging in conversations.
IGSR has been carrying out a variety of meaningful projects, such as sustainable volunteering or 'appropriate technology' programs. The new community warehouse in Silim-dong is just one of the many projects that IGSR is initiating in order to teach SNU students the value of social responsibility.
Source: http://m.veritas-a.com/news/articleView.html?idxno=110652
Written by Chae Hyun Kim, SNU English Editor, michelle25@snu.ac.kr
Reviewed by Professor Travis Smith, Department of Asian Languages and Civilizations, tlsmith@snu.ac.kr