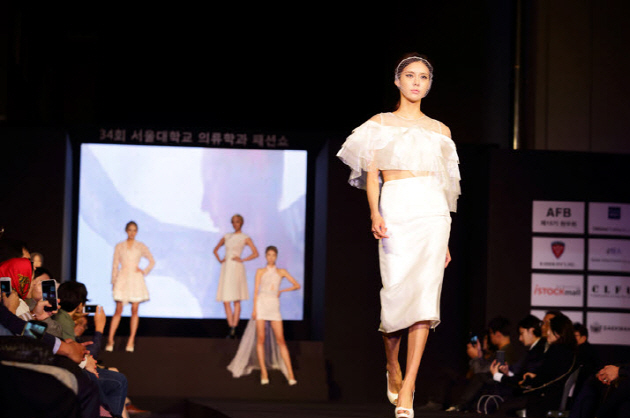 While SNU has long been known for its focus on traditional academics, in recent years efforts have been made to expand its expertise to other areas and offer education to the greater public.
One of these efforts is the Advanced Fashion Business (AFB) program offered by the College of Human Ecology. This nine-month program, now in its 17th year, offers fashion industry leaders the opportunity to take classes with SNU's renowned professors. The program is composed of industry management courses such as management innovation, strategy, and leadership, and specialized case-oriented courses in fashion, marketing, retail, and management.
Upon completion of the program, participants are permitted to retake classes or enroll in new classes in the curriculum free of charge. An active alumni association facilitates knowledge sharing among graduates, and networking with influential leaders of the fashion and textile industry.
The program is composed of five modules: Understanding the Current State of the Fashion Industry, Fashion Textile Industry and Management Strategies, Global Management of Fashion Textile, Overseas Training and Benchmarking, and Executive Leadership.
Target applicants for this program include: executives in the fashion and textile industry and related industrial fields, executives seeking new management strategies, and entrepreneurs interested in starting a business in the fashion and textile industry.
The SNU AFB program has over 800 alumni, including Choi Byung Oh, Chairman, Chief Executive Officer and President of Fashion Group Hyungji Co., Ltd.; Lee Jin-Sun, President of GSGM Corporation; Lee Young-Kyu, CEO of WELCRON Co. Ltd.; Park Min Young, President of Kolping Co., LTD; as well as other executives in the fashion and textile industry, members of the National Assembly, judicial officers, and journalists.
More information on this program can be found on the SNU College of Human Ecology website: http://che.snu.ac.kr/en/advanced_ceo_programs
Written by Hye Bin Lee, SNU English Editor, hahahybes@snu.ac.kr
Reviewed by Professor Travis Smith, Department of Asian Languages and Civilizations, tlsmith@snu.ac.kr