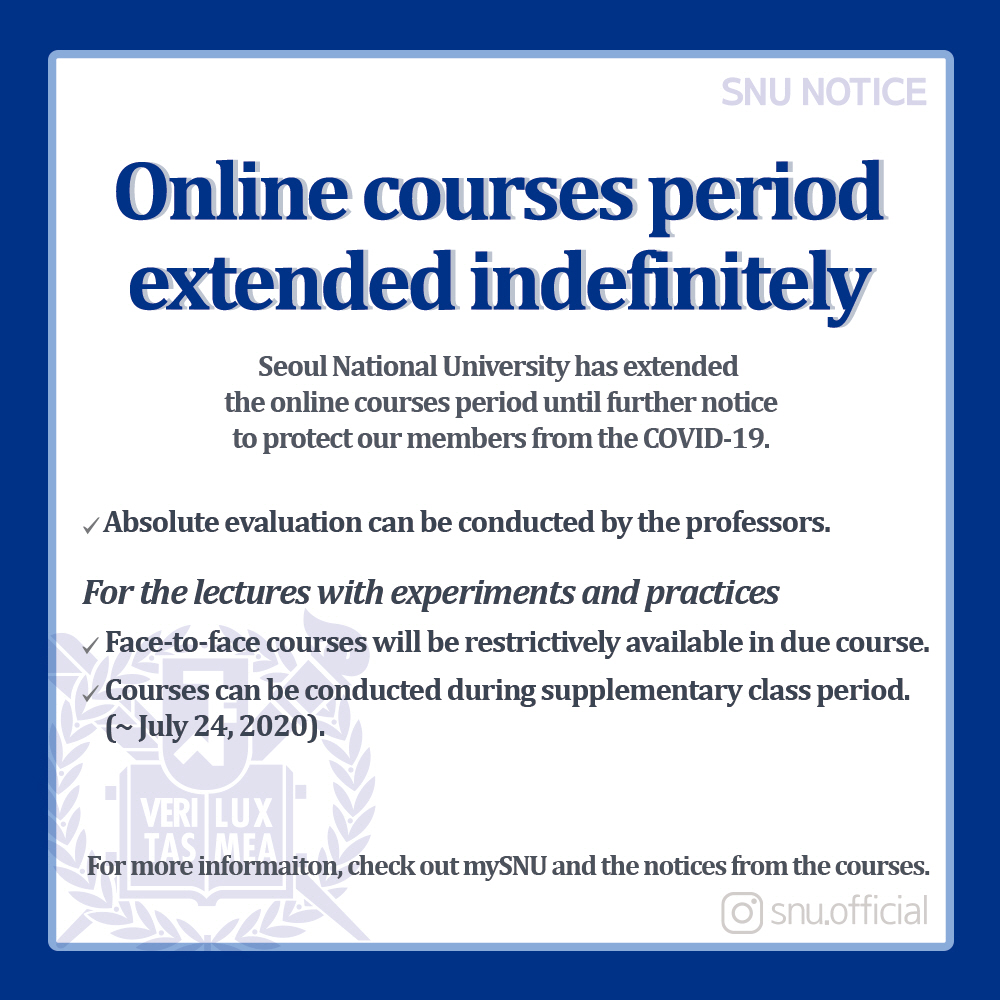 Seoul National University has extended the online courses period until further notice to protect our members from the COVID-19. Absolute evaluation can be conducted by the professors.
For the lectures with experiments and practices
-Face-to-face courses will be restrictively available in due course.
-Courses can be conducted during supplementary class period.
(~ July 24, 2020). For more informaiton, check out mySNU and the notices from the courses.